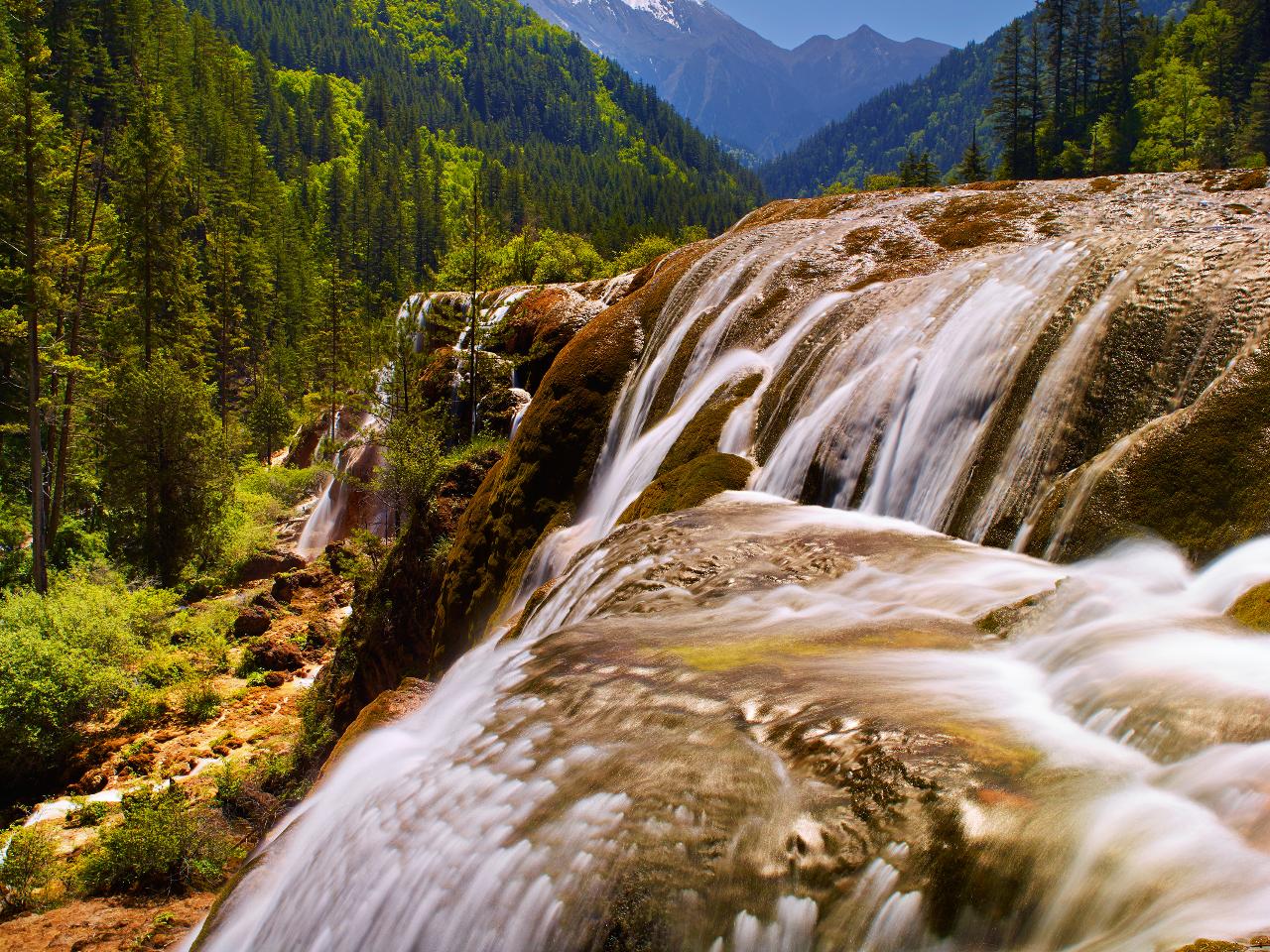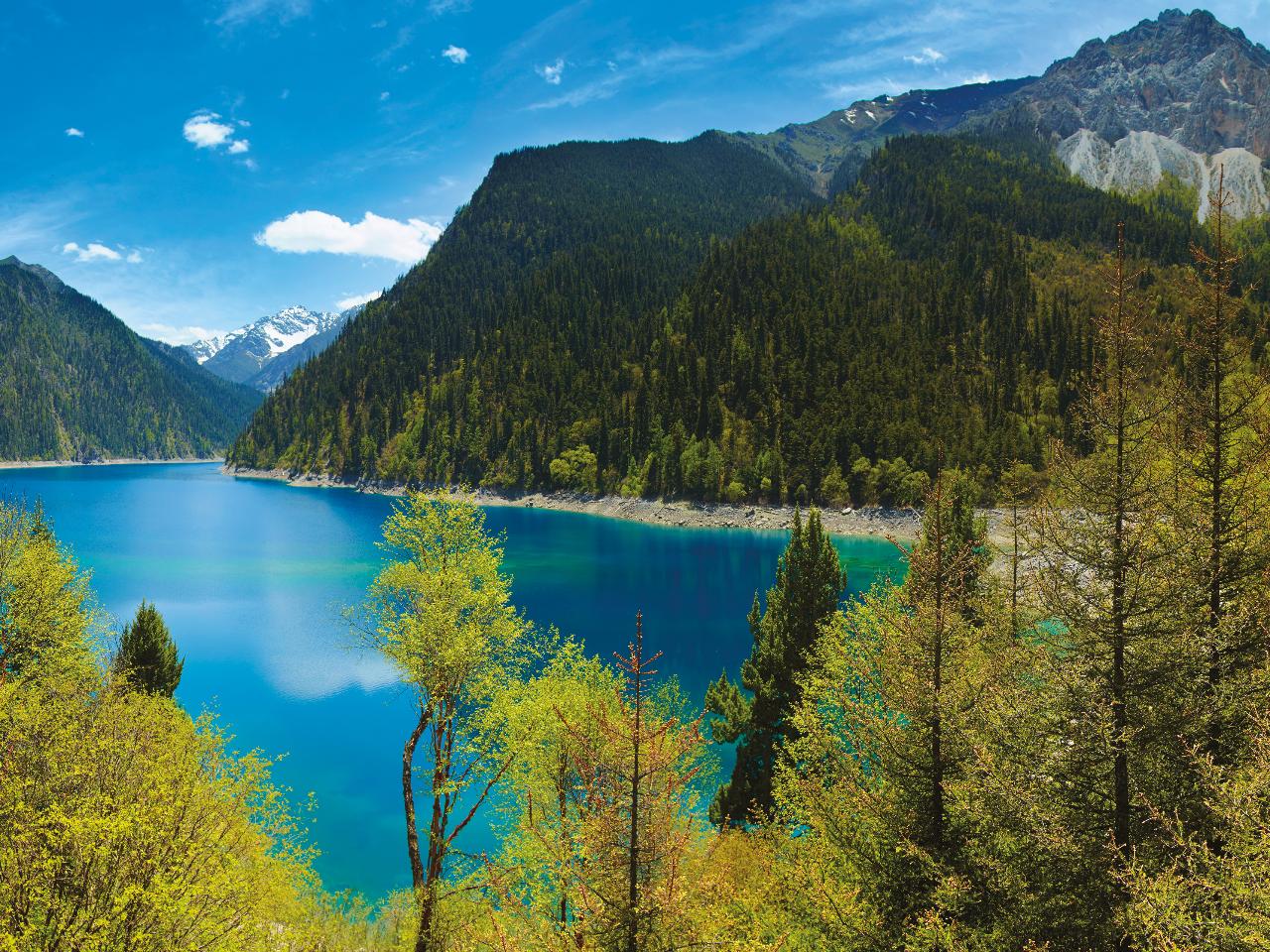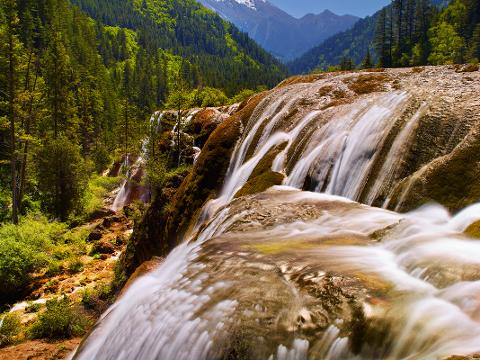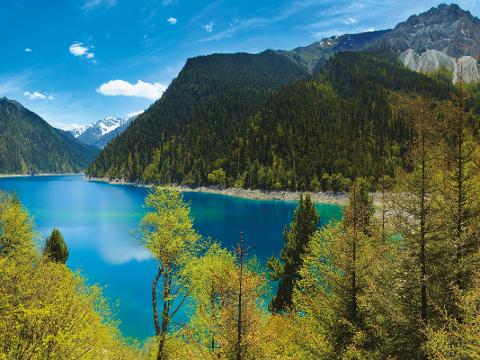 Combine the best of two areas on a tour which looks at the giant panda near Chengdu along with the spectacular alpine region of Jiuzhaigou, famous for its Tibetan settlements, snow-capped mountains, waterfalls and crystalline lakes.
Day 1 Arrive Chengdu
Upon arrival in Chengdu, transfer to the hotel for two nights.

Day 2 Chengdu
Meet the playful rare giant pandas face to face at the Breeding Research Base and you will learn the evolution, habits and habitats of pandas from the exhibition area. the centre's main aim is to returning pandas to the wild. Visit Sanxingdui Museum and see the drama-charged bronze masks dating from the Shang Dynasty. This evening, enjoy a performance of 'Changing Face'.
Meals : Breakfast | Lunch
Day 3 Chengdu/Jiuzhaigou
Fly to Jiuzhaigou, a mountainous area with some of the most spectacular landscape in China. Stay two nights at the hotel.
Meals : Breakfast

Day 4 Jiuzhaigou
Immense yourself in this beautiful alpine valley named after the nine Tibetan settlements found in the region, crystalline lakes, snow-capped mountains and waterfalls.

Meals : Breakfast | Dinner
Day 5 Jiuzhaigou/Chengdu
Return to Chengdu and stay overnight. Explore the city life, teahouses, parks or local museum.

Meals : Breakfast
Day 6 Depart Chengdu
Transfer to airport.

Meals : Breakfast