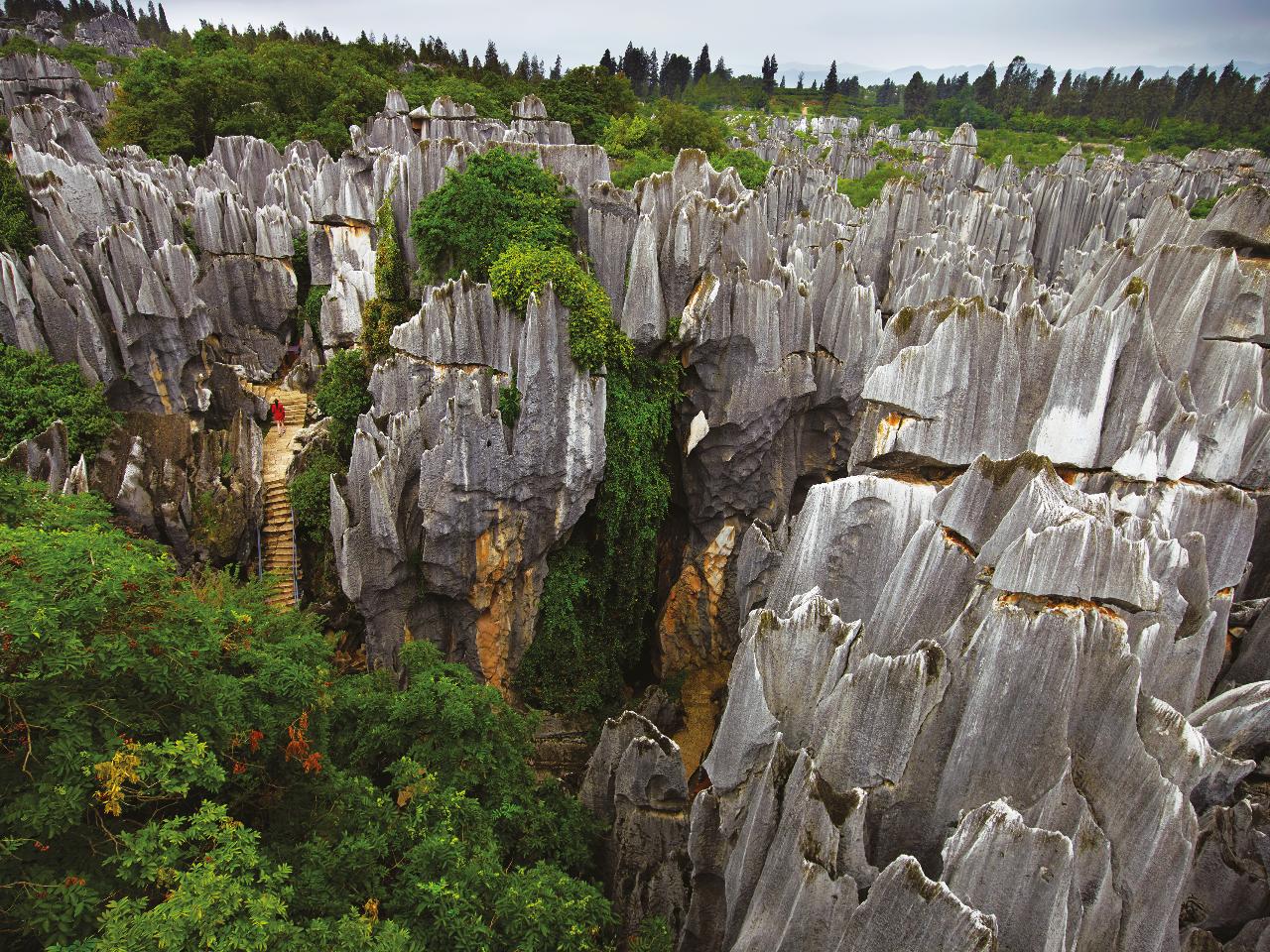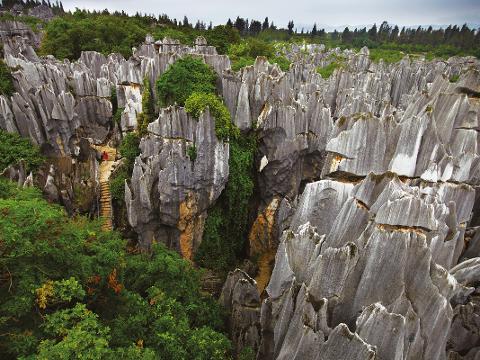 Visit a province which offers an unmated diversity of landscapes, climate and people with tropical rainforests and volcanic plains, beginning in Kunming and including the famous Stone Forest and villages of minority nationalities.
Day 1 Arrive Kunming

Upon arrival in Kunming, transfer to the hotel for one night.
Day 2 Kunming/Mile
A full day excursion to the Stone Forest, one of China's most remarkable natural phenomena – 80 hectares of bizarrely-shaped limestone cliffs and peaks, formed by erosion after the sea bed was thrust 270 million years ago. Travel onto Luxi County and visit Alu Ancient Cave. Continue onto Mile where you will stay overnight at the Huquan Hotel.
Meals :
Breakfast | Lunch
Day 3 Mile/Yuanyang
En route, visit the villages of the Yi and Hani minority nationalities. Stay two nights at the Yunti Hotel.
Meals :
Breakfast | Lunch
Day 4 Yuanyang
Be close to nature and enjoy the breathtaking views. Appreciate the local customs and culture of the minority nationality people and visit the spectacular terraced rice fields and local minority villages before returning to your hotel.
Meals :
Breakfast | Lunch
Day 5 Yuanyang/Jianshui
Continue onto to Jianshui. Visit the old town to see the Chaoyang Tower, the wells and the Zhu Family Garden. Stay for two nights at the Linan Garden Hotel.
Meals :
Breakfast | Lunch
Day 6 Jianshui
The 1200-year old town of Jianshui is a 'museum of ancient architecture'. Visit the Old Quarter as well as China's second largest Confucius Temple. Visit Tuanshan village, a collection of historical residences of elegant architectural style with original wood, stone and brick carvings, Double Dragon Bridge and a traditional pottery workshop.

Meals : Breakfast | Lunch
Day 7 Jianshui/Kunming
Enjoy the amazing landscapes of Yunnan as you travel back to Kunming. A stop will be made at the Xingmeng Village of Mogolen and the Grand Mosque of Najiaying Village. This afternoon, enjoy a walk in the old town of Kunming and a visit to the local markets. Overnight at the Grand Park Hotel.

Meals : Breakfast | Lunch

Day 8 Depart Kunming
Transfer to the airport

Meals : Breakfast