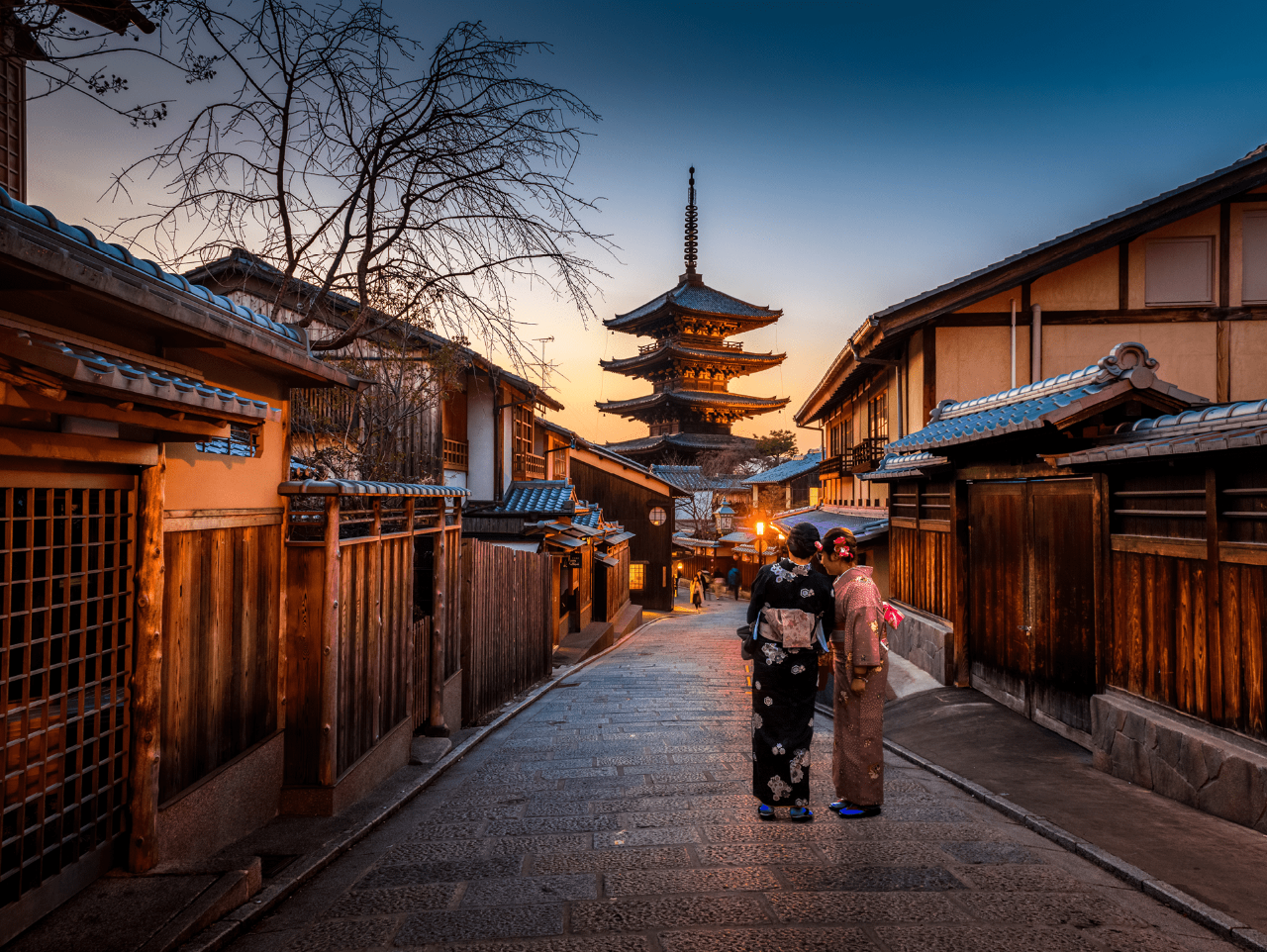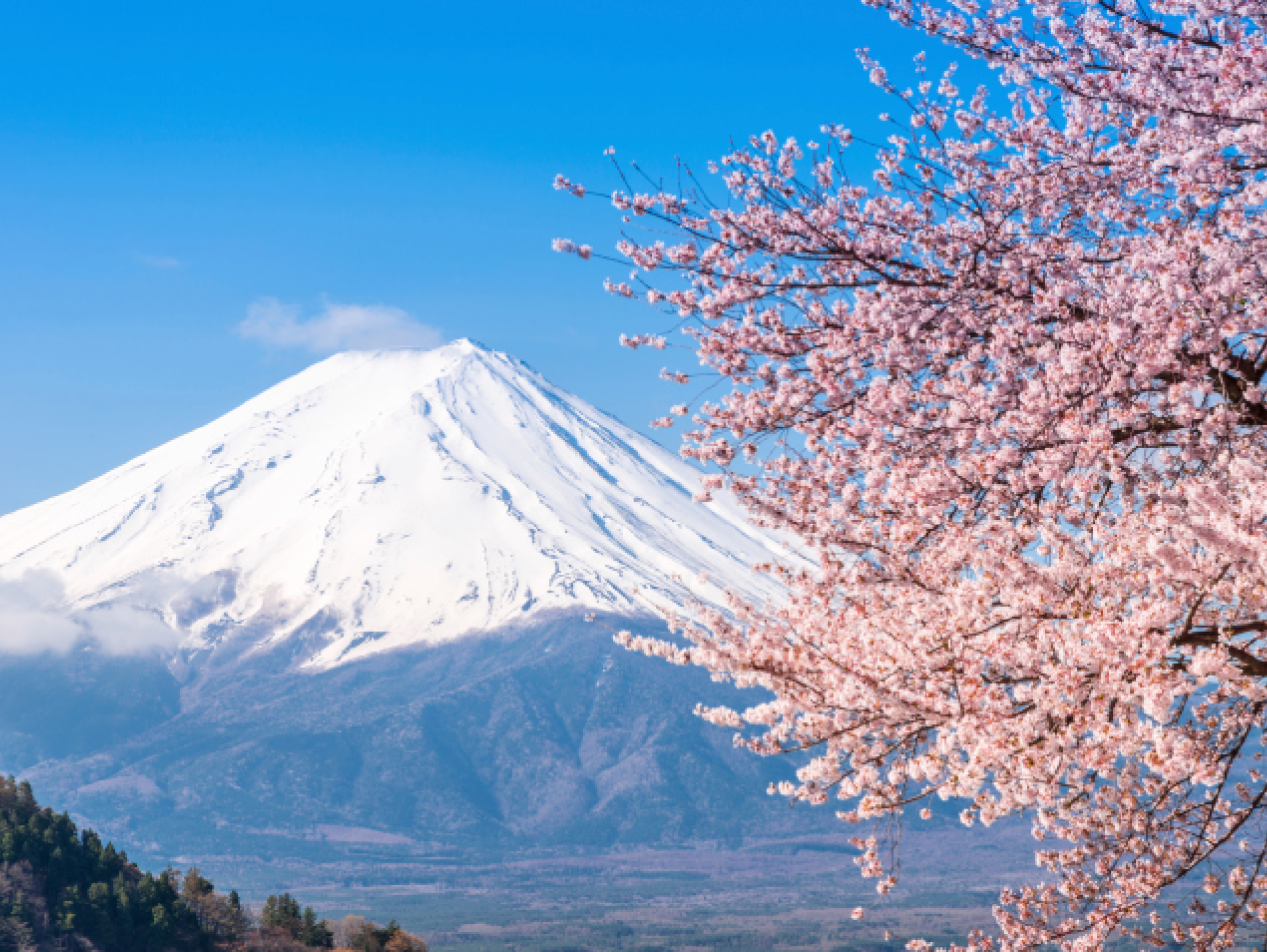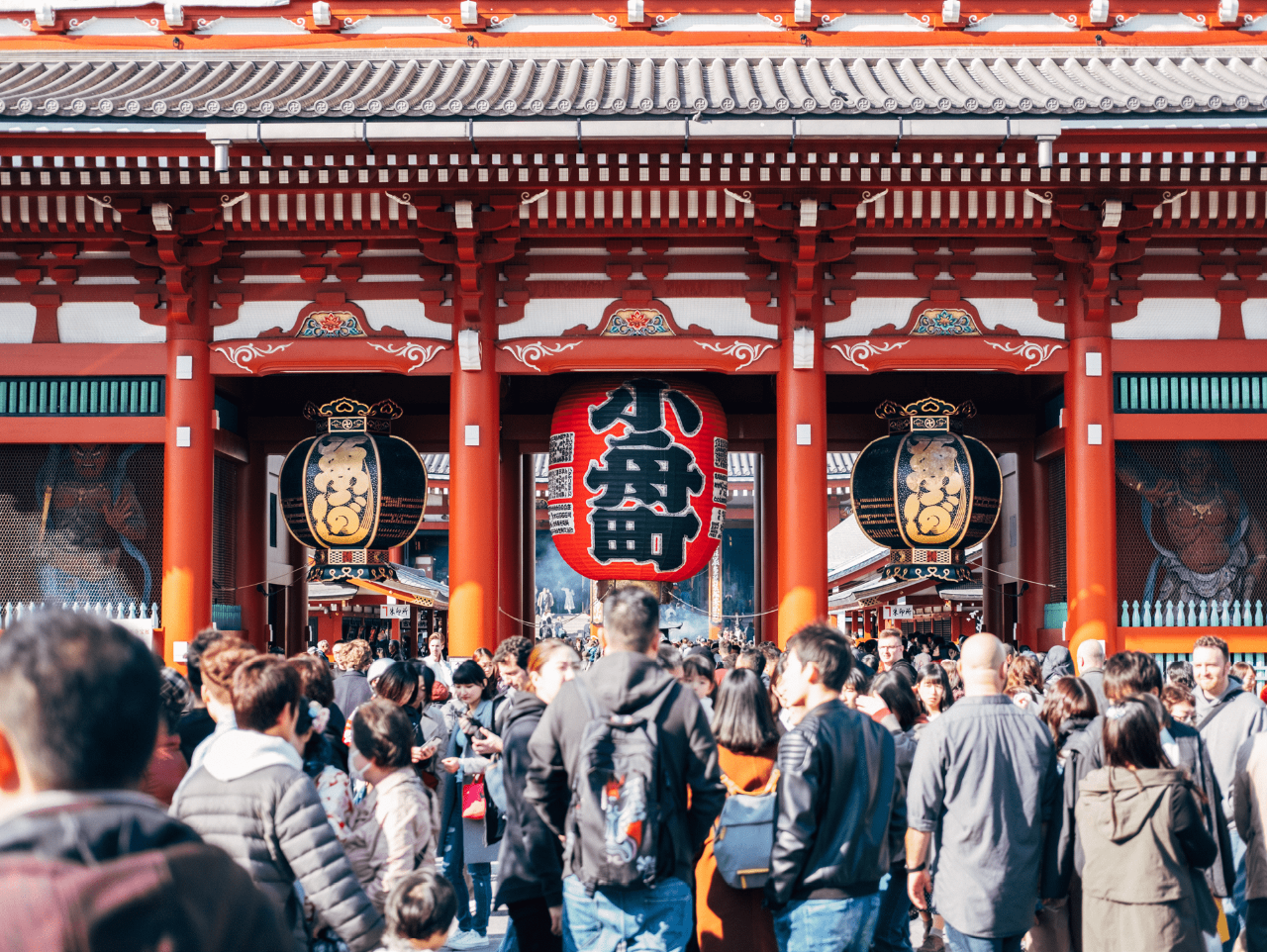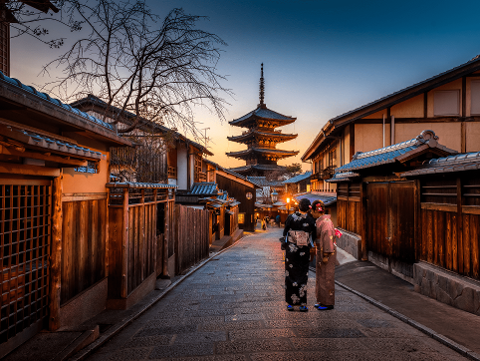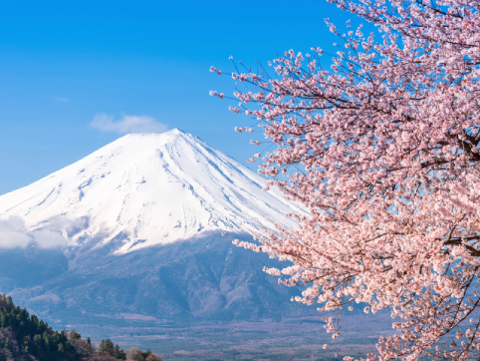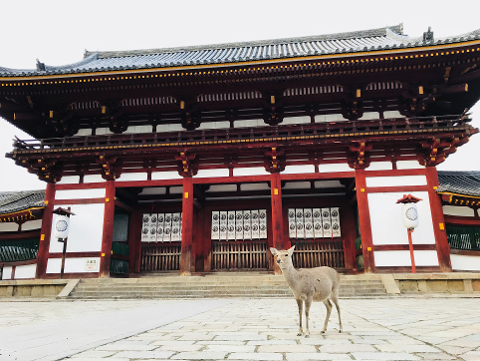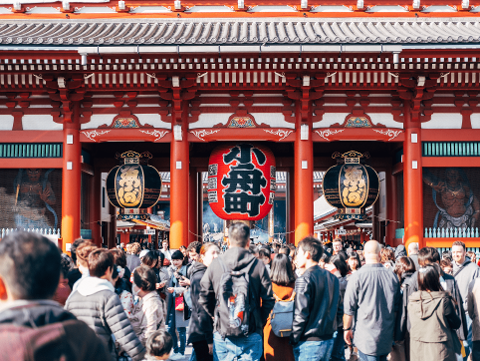 Japan Experience Visit: Tokyo, Mt. Fuji, Kawaguchiko, Nagoya, Kyoto, Osaka (In season with Cherry Blossoms – Sakura)
Day 01: Mon 30 Mar 2020 – Sydney / Tokyo
Depart Sydney on an overnight All Nippon Airways flight to Tokyo.

Day 02: Tue 31 Mar 2020 – Arrive Tokyo
Early morning arrival at Haneda International Airport, you will be met and transferred to Sunshine City Prince Hotel for three nights. Your hotel room has been reserved for early check-in where you can relax and or enjoy the day in this vibrant city. Tonight, meet your local guide and dine on a traditional Japanese Welcome Dinner.

Meals: Breakfast | Dinner
Day 3: Wed 01 Apr 2020 – Tokyo
Spend a day appreciating the harmonious blend of 'old and new' Tokyo. Firstly, visit Meiji Jingu Shrine, build in 1920, known for its towering gate and surrounding woods. Then to the Imperial Palace East Garden - part of the inner palace area and was the residence of the Tokugawa shogun. Enjoy the traditional Japanese garden, stone walls and a moat, situated with the complex of an Edo-era castle. Continue to Asakusa Kannon (Sensoji) Temple, one of Japan's most important Buddhist sites. Free time at nearby Nakamise Shopping Street before visiting Japan's one of the most expensive real estate – Ginza with time to explore the shopping district. Return to hotel for free evening.
Meals: Breakfast
Day 4: Thu 02 Apr 2020 – Tokyo
Day at leisure in Tokyo to experience one of the busiest, craziest, more bizarre cities on the planet! The list of things you can do here is literally endless.
Meals: Breakfast
Day 5: Fri 03 Apr 2020 – Tokyo - Mt. Fuji - Kawaguchiko
Travel by coach with a stop at Mt. Fuji 5th station - Japan's most famous peak. Continue to Oshino Hakkai, a small village recognised as UNESCO World Heritage Site. Enjoy a ride on the aerial Mt. Fuji Panorama Ropeway to see the grandeur of Mt. Fuji. Dinner at Hotel Regina Kawaguchiko where you will stay one night.
Meals: Breakfast | Dinner

Day 6: Sat 04 Apr 2020 – Kawaguchiko - Makinohara-Nagoya
Drive to Shizuoka Prefecture that produce 40% of Japan's tea. Visit Greenpia Makinohara, the largest tea plantation, a chance to immerse yourselves in the world of Japanese tea by learning about the tea production process. You may like to try its cuisine based on green tea at your own expense. Arrive at Nagoya late afternoon, stay at Daiwa Roynet Hotel Nagoya Shinkansenguchi for one night.
Meals: Breakfast
Day 7: Sun 05 Apr 2020 – Nagoya – Nara – Kyoto
Morning visit Atsuta Jingu Shrine before depart by coach to Nara. See Isuien Garden also known as 'Garden founded on water' and a stop at Todai-ji Temple dated back 8th century which houses over 3000 antique bronze and stone lanterns. Continue to the Deer Park where you see hundreds of free-roaming deer. Spend two nights at Uran Hotel Kyoto Shijo Premium in Kyoto
Meals: Breakfast
Day 8: Mon 06 Apr 2020 – Kyoto
Full day tour visit Kinkakuji (Golden) Pavilion, an icon of Kyoto image and you can appreciate this magnificent building with your own eyes. Enjoy a traditional tea ceremony that has been arranged at a local tea house before noon. In the afternoon, visit one of the most celebrated Kiyomizu Temple which is best known for its wooden stage.
Spend the late afternoon at Gion district with its traditional wooden houses filled with shops, restaurants and tea rooms. An opportunity to catch a glimpse of Geiko or Maiko on their way to an engagement. Tonight, indulge in a Kyoto-style dinner while watching Maiko (apprentice geisha) performs elegant dances, truly only-in-Kyoto experience.
Meals: Breakfast | Dinner
Day 09: Tue 07 Apr 2020 – Kyoto - Osaka
Travel by coach to Arashiyama, enjoy the scenery from Togetsukyo Bridge which is the perfect spot for viewing the spring cherry blossoms (subject to climate), and then take a walk through the Sagano Bamboo Grove. Free time in Arashiyama before drive to Osaka and visit the Osaka Castle, considered as one of Japan's most important attractions. Continue to Shinsaibashi area, Osaka's premiere shopping center which combines chain retail stores and trendy boutiques. Spend one night at Hotel Elsereine Osaka.
Meals: Breakfast
Day 10: Wed 08 Apr 2020 – Osaka/Sydney
Morning at leisure. Transfer to the airport for your overnight flight home via Tokyo.

Meals: Breakfast
Day 11: Thu 09 Apr 2020 – Arrive Sydney

WHAT'S INCLUDED:
Economy class air travel Sydney/Tokyo-Osaka/Tokyo/Sydney on All Nippon Airways Inclusive of taxes, fuel surcharges (subject to change)
Coach travel between Tokyo/Kawaguchiko/Nagoya/Kyoto/Osaka
9 nights tourist class hotel accommodation
9 Breakfasts & 1 dinner at hotel
1 traditional Japanese style welcome dinner
1 Kyoto-style dinner with Maiko performance
Sightseeing & entrance fees as specified
English speaking guide on sightseeing
English speaking escort assistance on arrival and departure transfers